Please join us for the next concert of our 20th anniversary season on December 2, 2023!
"Frankly Music continues to set the standard for chamber music in Milwaukee, and would be treasured in any city in the world."
Rick Walters, Shepherd Express
"The Stradivarius Affair"
– Vanity Fair, November 2014
It isn't every day that a street criminal—a high-school dropout with two felony convictions—is accused of stealing a centuries-old violin worth as much as $6 million. But nothing about the heist of the Lipinski Stradivarius, which galvanized the music world last winter, was normal, or even logical.
Read the complete feature in the November 2014 edition of Vanity Fair by Pulitzer Prize-winning journalist Buzz Bissinger.
Read The Feature Article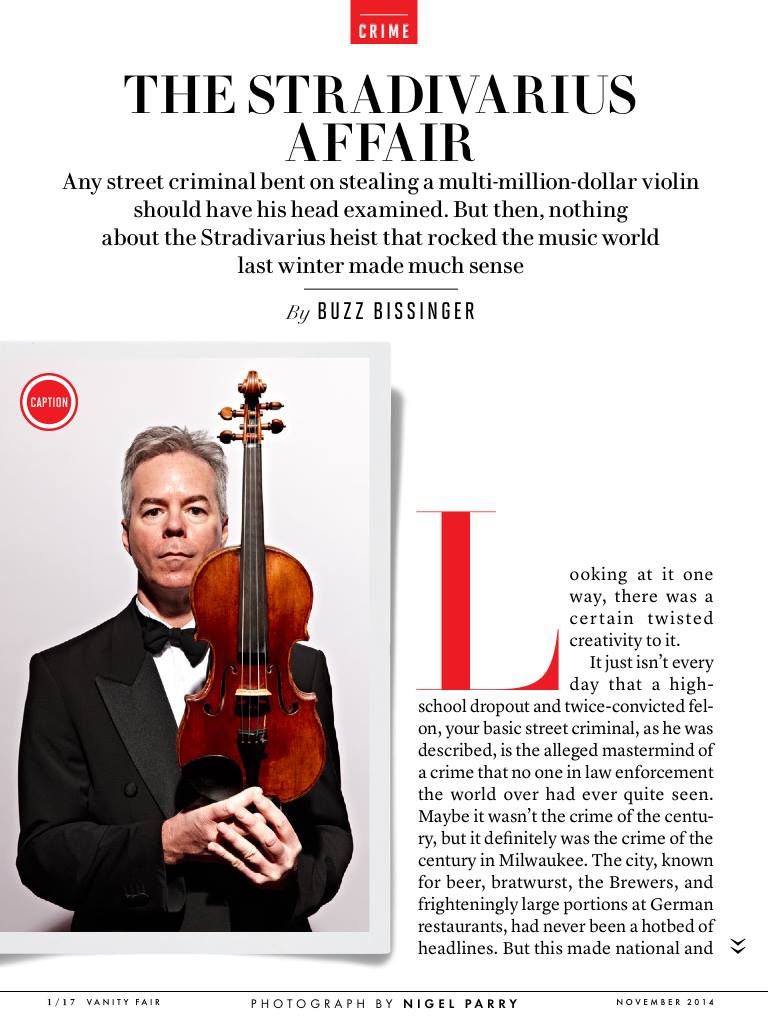 A Violin's Life Vol. 3
Music for The 'Lipiński' Stradivari
Frank Almond's life is intertwined with that of his violin, the "Lipiński" Strad, an exceptional instrument named for the famed 19th-century Polish violinist Karol Lipiński and first owned by legendary 18th-century Italian composer-violinist Giuseppe Tartini, represented on A Violin's Life, Volume 3 by his Sonata Prima in D, Op. 2, a trio sonata in all but name. The masterful Piano Trio in E flat by 19th-century Swedish virtuosa Amanda Maier connects with the instrument that had passed on to her future father-in-law Engelbert Röntgen. Another great Nordic composer, Edvard Grieg, opens the album with his great Sonata No. 3 in C minor.